Professional Event Cleanup Services
Trust Your Next Event to Whitten Management
Whitten Management can provide you with the commercial cleanup services and tools needed to handle events of all sizes. We work closely with business owners, events, and organizations in the Metro Atlanta area to help with their commercial clean up needs.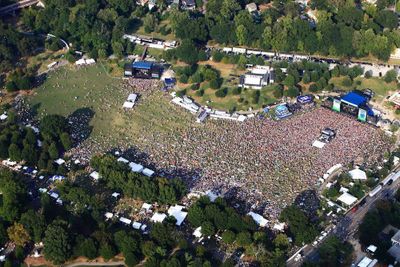 Why Choose Whitten Management?
Looking for an event waste management/cleaning service who is experienced, professional, and dependable? Whitten Management provides special event/venue cleaning that is simple, cost-effective, and most importantly personalized to meet all of your services and needs.
Customized Services to Fit Your Event Needs
Our wide range of services includes but is not limited to event set up/ tear down, equipment rental, and waste management personnel which is just a few from our extensive list below . We have been honored to serve both large and small scale events such as The Peachtree Road Race, The Atlanta Jazz Festival, Music Midtown and many more. Along with providing cleaning services for many different events and venues, we also specialize in providing total cleaning services for concert amphitheaters and stadiums. Our company prides itself in not only meeting our clients expectations but exceeding them, which is why we believe our clients choose our services time and time again. Our company is more than ready to customize our services in order to accommodate your event or venue needs.